Conjure moment
---
So mom has had Vlad and Jr. Rooster (spaz) in the house. one with a bleeding comb that us girls just CANNOT leave a lone and Vlad. Our fearless leader . is sick. So mom is hand feeding and hand forcing water in to him. so I have taken a moment in the house to show you a few of our feathered friends inside.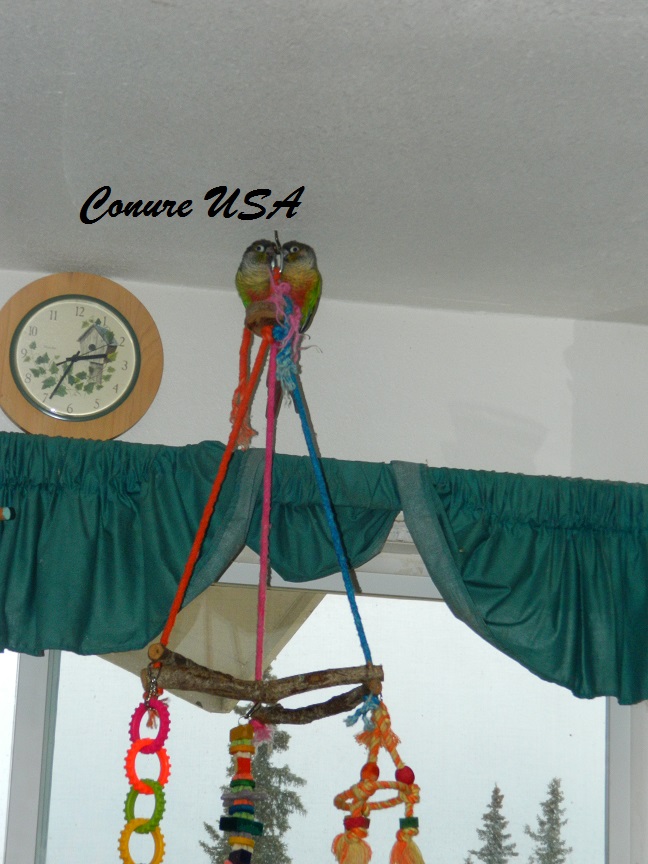 This is Pe'Pe' and Fergie.
Mom tries to keep all of our environments enriched. and these two Yahoo's (as she calls them) have a huge place to play and enjoy life.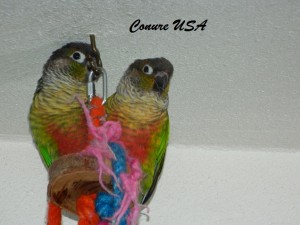 A closer look shows what Loving AMAZING birds they are…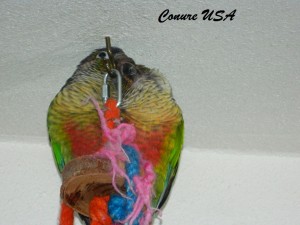 Pe'Pe' is not loving to all the humans… BUT… K~Girl.. she loved her the moment she popped out of the cage. Fergie Loves EVERYONE!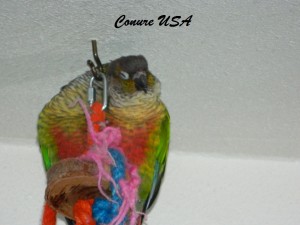 Most of all, the love they have for each other is wonderful.
When they stand close to each other the markings on their breast look almost like a heart.
Keep our boys in your thoughts and prayers. Us Girls are missing them outside… It just isn't the same without them.
This has Been Ginger Chicken
Reporting for the Chicken Nugget Gazette.
I can be reached here… Just leave a message.