Chicken Nugget Gazette 10.5.2014
---
This week has been a FABULOUS WEEK!
Selfie
By: Ginger Chicken
The Human folk around here sure do love to keep us entertained, They come up with all sorts of ways. Like the leaves, who LOVES the leaves? That's right we all loved the leaves and we even found a FROG under there.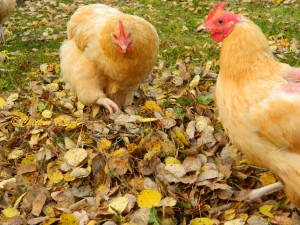 The youngest Human boy has been Coming out everyday and sharing his veggies and fruit with us. OH we jump and we play with him.
Yet the best had to be when Mrs. Chicken had Selfie Snap Photobooth Company come over and play. Now that is an ADVENTURE. They came over with a template made JUST FOR US. They do this for EVERY FUNCTION.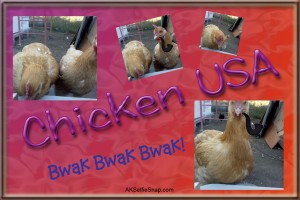 When our pictures printed out it said what even we were at.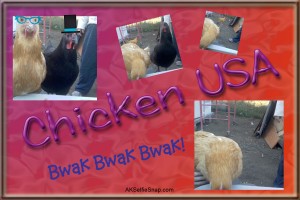 DUH! CHICKEN USA!~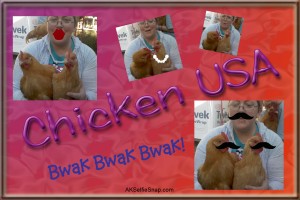 They had the coolest props and fun for all.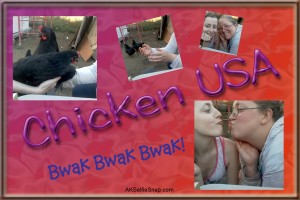 even the Human's get in on the fun with us.
Feel free to go and look at the rest of the Wonderful fun pictures.
This has been your friendly Ginger Chicken
Reporting for the Chicken Nugget Gazette