Digging
---
Chicken Nugget Gazette
Digging
By: Ginger Chicken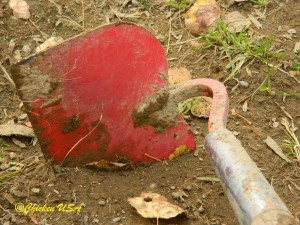 Mrs. Chicken came out and sat with us for a while today. said something about, "If you can't beat them join them." I am not sure what she meant by that. But today was SO MUCH FUN! She went and started digging in the "Garden" Flipping over all the fun dirt and letting us DIG!!!!!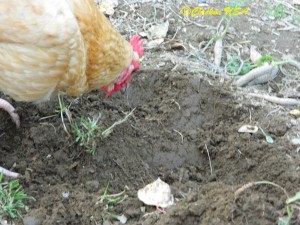 Just look at the holes she dug! They were everywhere. and SO MUCH FUN! Every time she saw we were losing attention she would dig ANOTHER ONE!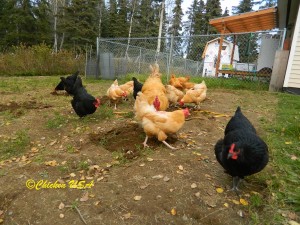 It was a moment of Bottoms UP! and it stayed that way.
Nothing but……..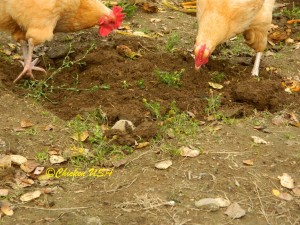 HAPPY FEET!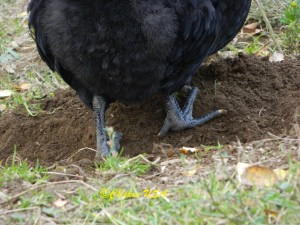 HAPPY Digging FEET!
Ginger Chicken