Usy Sunday
---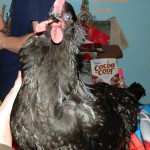 USY SUNDAY????????
According to Howie Mandel when there is one or more of you in a selfie it is an USY! So here at the farm we were taking photos, and enjoying time.

as you can see….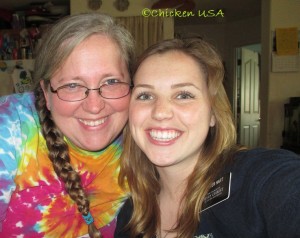 It all started with this young lady…. she is leaving and headed to a new city. Only 12 more weeks of her mission and she will be headed home. You should have heard the tears in her voice when she realized it is almost time to go home. She has so much to do with her life, so much to look forward to, But this time that is nothing but for Mission has been special to her. She will miss Giving all her time to that. "I will still do works but It wont be the same"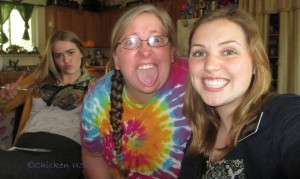 After that it was game on! fun on! Photo Bombs extraordinaire and most of all just having a good time. I am truly going to miss this sweet girl. But when she calls and says it is time for her wedding, there will not be much that could keep me away.

I will be headed out to Utah to see her.

We had so much fun.

Thank you for taking the time to come and say goodbye. I am lucky and I get to continue having fun with Sister Ogden at the farm.

I am blessed.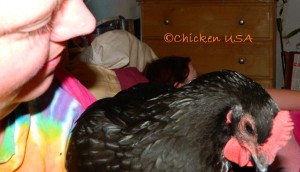 Muffin… this Pink Lady is the start of so much. This morning she JUMPED the Fence and SCREAMED under our bedroom window until we came out and got her so she could be part of the fun.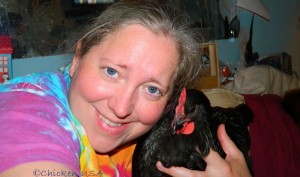 Usy's Galore with this sweet bird. She Loves to be the center of attention. So, Why not give it to her.

She really is such a pretty Bird!
With the SOFTEST feathers EVER!!!!!!!
She had opinions about some of the pictures. She thought some of them made her feathers look too ruffled or that her Waddles looked to big. So she hung in there and helped me pick the best of all the pictures. Hope you enjoy.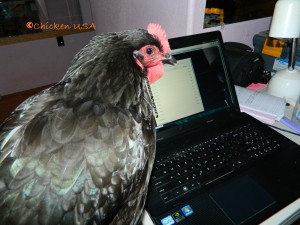 Usy Sunday being brought to you By DragonFly MOMMA!